Personal Information
Hello, I'm Dr. R. Suneel. Many people never see a specialist and spend their lives suffering from pain without relief. Successfully treating severe patients pain isn't just about covering up the problem. It's about uncovering specific triggers, addressing the root cause, and re-engaging back into your life.
---
Profile
M.B.B.S, M.S. (Ortho)
Post-Doctoral Fellowship in Hand & Reconstructive Microsurgery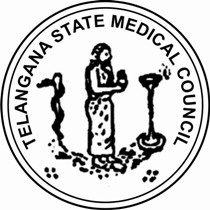 No. 57646
Introduction :
Dr.R. Suneel is a Fellowship-trained Specialist Hand & Wrist Surgeon with vast experience of 10yrs. in his subspecialty. After pursuing his Post-graduation in MS Orthopaedics from Osmania Medical College, Hyderabad, he completed his Postdoctoral Fellowship in Hand & Reconstructive Microsurgery from the prestigious Paul Brand centre for Hand surgery at Christian Medical College,  institute of excellence for hand surgeries.
Current Hospital Appointments
Consultant Hand, Wrist & Nerve surgeon at Medicover Hospital, Hitec city, Madhapur, Hyderabad
Consultant Hand, Wrist & Nerve surgeon at Hyderabad Multispeciality Hospital, Malakpet, Hyderabad
Specialized in :
Hand surgery
Wrist surgery
Reconstructive surgery
Microsurgery
Peripheral Nerve & Brachial plexus surgery
Orthopaedics & Trauma
---
About Dr. R. Suneel
Profile Introduction :
Dr.R.Suneel is a Fellowship-trained Specialist Hand & Wrist Surgeon with vast experience of 10yrs. in his subspeciality. After pursuing his Postgraduation in MS Orthopaedics from Osmania Medical College, Hyderabad, he completed his Postdoctoral Fellowship in Hand & Reconstructive Microsurgery from the prestigious Paul Brand centre for Hand surgery at Christian Medical College, one of the institutes of excellence.
Summarise What You Do :
1.Hand Injuries & Fractures
2.Wrist disorders: Scaphoid fractures & nonunion, Distal radius fractures and malunion, Kienbock's disease, Carpal instability, Complex carpal injuries, TFCC disorders, DRUJ injuries
3.Wrist Arthroscopy
4.Spastic and paralytic hand reconstruction: Cerebral palsy, Poliomyelitis, VIC, Head injury, CVA
5.Hand infections and Diabetic hand
6.Tumours of hand
7.Reconstruction of hand: Post burns contractures, Deformities, Nonunion, Malunion, Stiff fingers, Rheumatoid hand.
8.Congenital hand deformities: Syndactyly, Polydactyly, Radial club hand, Brachydactyly, Thumb hypoplasia.
9.Tendon disorders: Tendon repair, Tendon grafting, Tenolysis, Tendon transfers, arthrodesis etc.
10.Nerve disorders: Nerve injury repair, Nerve grafting, late reconstructive procedures like tendon transfers and arthrodesis, Nerve biopsy, Compressive neuropathies like Carpal tunnel syndrome etc.
11.Brachial plexus injuries- Adult and pediatric
12.Vascular injuries: Arterial repair, Interpositional vein grafting, Venous malformations, Revascularisation, Reimplantation.
Qualification And Fellowship :
M.B.B.S- Kakatiya Medical College, Warangal, Telangana
M.S. Orthopaedics- Osmania Medical College, Hyderabad, Telangana
Post Doctoral Fellowship in Hand & Reconstructive Microsurgery–Christian Medical College, Vellore, Tamil Nadu.
Professional Memberships, Associations, Commitees :
Indian Society for Surgery of Hand [ISSH]
Indian Orthopedic association [IOA]
European Wrist Arthroscopy Society [EWAS]
Telangana Orthopaedic Surgeons Association [TOSA]
Current Hospital Appointments :
Consultant Hand, Wrist & Nerve surgeon at Medicover Hospital, Hitec city, Madhapur, Hyderabad
Consultant Hand, Wrist & Nerve surgeon at Hyderabad Multispeciality Hospital, Malakpet, Hyderabad
Continuing Medical Education :
International Wrist Arthroscopy workshop- Beijing, China- 2016
Instructional Course for Adult Brachial Plexus Injury - Taiwan, 2017
Conferences :
Meetings :
Seminars :
Publications And Events :
Research Projects :
Tell Your Story :