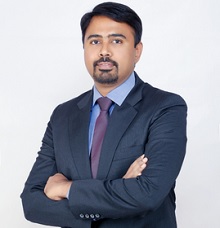 DR.ARUN REDDY VONTELA
Specialist : Arthroplasty, Arthroscopy, Hip, Knee, Shoulder, Spine, Trauma
I am completely committed to providing the best possible care to patients. And by referring to AgileOrtho group, you're choosing first-rate care for your patient, as well as the lower cost and greater convenience associated.
DR.ARUN REDDY VONTELA
MBBS, MS – Orthopaedics
Joint Replacement Surgeon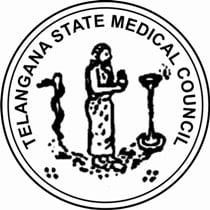 No:59869
---
Current Hospital Appointments :
#Srikara Hospitals,Miyapoor
# Mon - Sat
09:00 AM - 08:00 PM
Specialized in :
#Joint Replacement Surgeon
Personal Information
Experience : 14+Years
E-mail : info@agileortho.in
Consultation Fee : Rs 700/-
About DR.ARUN REDDY VONTELA
Profile Introduction :
Since entering the field of Orthopaedics, Dr. Arun Vontela has been extensively trained in managing simple and complex Orthopaedic problems. He has been specially trained in managing complex trauma and reconstructive techniques using Ilizarov methodology. With everlasting interest and fascination towards Shoulder Surgery, Sports Medicine and Arthroscopy, he had extensive training in the field of Knee and Shoulder Arthroscopy.
Dr. Arun Vontela had comprehensive training in joint replacement surgery specializing in Knee Arthroplasty. He has been a consultant Arthroscopy and Arthroplasty Surgeon in various Hospitals in Hyderabad. He has been associated with Srikara Hospitals since 2016 as a consultant Shoulder Surgery, Arthroscopy and Arthroplasty Surgeon.
Qualification And Fellowship :
>MBBS - Rajiv Gandhi University of Health Sciences,
Bangalore, India, 2007.
>MS - Orthopaedics - Dr. D Y Patil University, Pune, 2012
>2015 - 2016 Fellowship in Arthroscopy and Sports
>Injuries at Sai Institite of Sports Injuries and
Arthroscopy.
Professional Memberships, Associations, Commitees :
>Indian Orthopaedic Association
>Indian Medical Association (IMA)