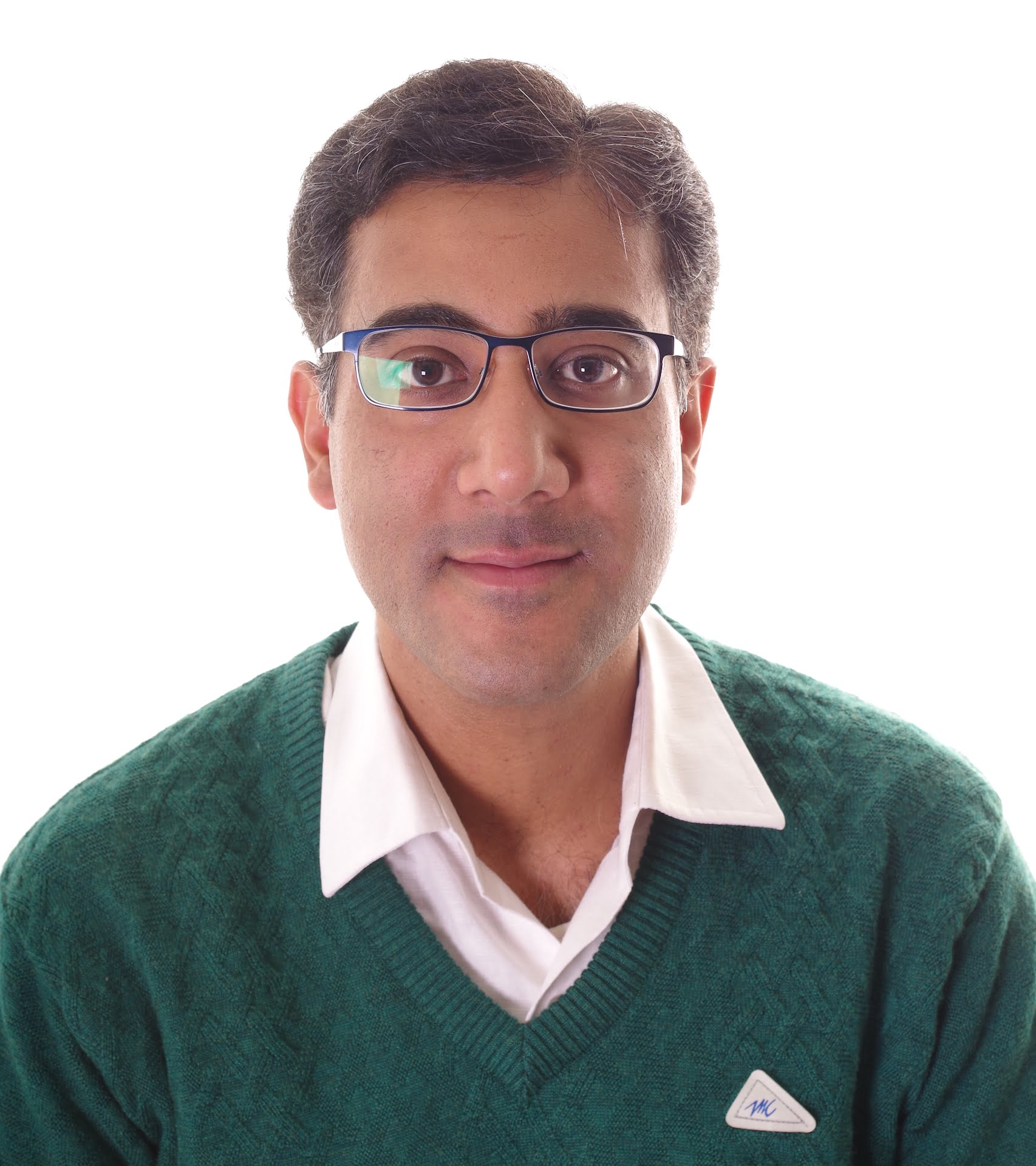 Dr. Vineet Batta
Specialist : Hip, Knee, Trauma
I am completely committed to providing the best possible care to patients. And by referring to AgileOrtho group, you're choosing first-rate care for your patient, as well as the lower cost and greater convenience associated.
Dr. Vineet Batta
Profile
MBBS, MS (Orth & Trauma), MRCS, Dip SEM, FRCS (Orth)
No. 6109960
Introduction 
---
Current Hospital Appointments :
Specialized in :
Personal Information
Experience : 20 Years
E-mail : info@agileortho.in
About Dr. Vineet Batta
Qualification And Fellowship :
MBBS from Kasturba Medical College, Manipal, India(2000)
MS (Orthopaedic Trauma) from Christian Medical College & Hospital, India(2003)
MRCS from Royal College of Surgeons of Edinburgh (2006)
Diploma Sports & Exercise Medicine from Faculty of Sports & Exercise Medicine, UK (2008)
FRCS ( Tr & Orth) from Royal College Of Surgeons England (2014)
Awards :
Best Knee Poster AAOS 2014 - Identification of the manufacturer and make of an implant using Image Recognisation technology.
Secured a research grant of £65,000 from SCAT (Skeletal Cancer Action Trust), UK 2013.
Best paper nomination, British Orthopaedic Association (BOA) 2009
Ranked second in National Orthopaedic Undergraduate Exam at CMC, Ludhiana 2000
Distinction in Pharmacology and Microbiology 1999
Conferences :
AAOS (American Association of Orthopaedic Surgeons), New Orleans, 2014
Implant identification using Facebook image recognition technology.
AAOS San Diego, 2011
Role of cartilage specific MRI in the pre-operative assessment of patients proceeding to Unicompartmental Knee Replacement.
AAOS New Orleans, 2010
Epidural versus general anaesthesia for primary lumbar discectomy.
Seminars :
BHS (British Hip Society), Manchester 2012
A comparison of intra-operative regimes for tranexamic acid administration in primary total hip replacement.
BOA (British Orthopaedic Association), Manchester, Sep 2009
Cartilage specific MRI knee in Unicondylar Knee Arthroplasty.
Let us not write off conservative treatment of tibial shaft fractures in adults.
IOA (Indian Orthopaedic association), 2004, India
Results of anterior decompression of dorso-lumbar junction burst fractures.
Secondary transformation of a fibrous dysplasia into aneurysmal bone cyst.
Publications And Events :
Long-term survival of cemented distal femoral endoprostheses with hydroxyapatite-coated collars: a histological study and a radiographic follow up at 18 years.
Coathup MJ, Batta V, Pollock R, Aston W, Cannon SR, Skinner J, Briggs TWR, Blunn GW.
J Bone Joint Surg Am, 2013 Sep 04;95(17):1569-1575. doi: 10.2106/JBJS.L.00362
Uncemented, custom-made, hydroxyapatite-coated collared distal femoral endoprostheses: up to 18 years' follow-up. Batta V, Coathup MJ, Parratt MT, Pollock RC, Aston WJ, Cannon SR, Skinner JA, Briggs TW, Blunn GW. Bone Joint J. 2014 Feb;96-B(2):263-9. doi: 10.1302/0301-620X.96B2.32091.
No difference in the long term final functional outcome after nailing or cast bracing of displaced tibial shaft fractures.
Batta V, Gulati A, Dwyer AJ, John B, Parkash J, Mam MK. J Trauma Management and outcomes 2012;13:6(1).
Role of fluoroscopic guided fine needle aspiration biopsy in spinal pathologies.
Chauhan V, Gupta A, Maheshwari R, Juyal A, Batta V. Indian J Orth 2006; 40(2):82-85.
Comparison of three Intra-operative Regimes of Tranexamic Acid Administration i.
Machin J T, Batta V, Soler J A, Kalairajah Y. Acta Orthop. Belg.2014, 80, 228-33.
Familial crossed polysyndactyly in four generations of a family.
Dewan P, Agarwal N, Batta V. World J Pediatr 2010; 6(2):177-180.
Research Projects :
Comparing the amount of bone loss in TKR with or without computer navigation.
M.R. Iqbal, V.Batta, T.Jimenez, S, Pulimamidi, S.Manjure
Luton & Dunstable University Hospital NHS Trust.
Research: MD (Orth Research) at Dept. of Biomedical Eng. UCL and RNOH, Stanmore.
Aim: Extra-Cortical Bone Formation Around Macro-Grooved Versus Ultra-Porous Collar In Distal Femoral Endoprostheses- An In-Vivo Experiment.
Supervisors: Prof. G Blunn and Dr M Coathup Expected finish date: Dec 2014
Published two article and presented two papers so far. Animal experiment underway.
Tell Your Story :
Senior Orthopedics Fellow March 2017 onwards at Luton and Dunstable University NHS Hospital.
Orthopedics Trauma Fellow Jan –July 2016(06 months) Vancouver General Hospital, University Of British Columbia, Canada.
Trauma & Limb Reconstruction Fellow March – August 2015 at St George's University Hospital NHS Trust, London.
Senior Fellow Hip and Knee Surgery Aug 2014 – Jan 2015(06 months)at Luton and Dunstable University NHS Hospital.
Registrar Paediatric Orthopaedic Surgery Jan - July 2014(07 months) at Royal National Orthopaedic Hospital, Stanmore, London.
Registrar Feb 2011 - Oct 2013 (33 months) at Luton and Dunstable NHS Hospital.
Orthopaedics (PMETB Approved) July 09 to Oct 10 (16 months)
at Wexham Park NHS Trust , Slough , UK
Bone Infection (PMETB Approved) Feb 09 to June 09 (05 months) at Nuffield Orthopaedic Centre, Oxford
Adult Knee (PMETB Approved) Mar 08 to July 08 (05 months)
at Nuffield Orthopaedic Centre, Oxford
Clinical Fellow Orthopaedics Aug 07 to Jan 08 (06 months)
at James Paget University Hospital, Great Yarmouth
SHO (PMETB Approved) Aug 05 to July 06 (12 months) Orthopaedics, Accident & Emergency at Yeovil NHS District Hospital, Sommerset
Foundation Year 2 Doctor (PMETB Approved) Aug 06 to July 07 (12 months) General Surgery, Orthogeriatrics, Paediatrics at Yeovil NHS District Hospital, Sommerset
Senior Resident Aug 03 to Feb 05 (20 months) Orthopaedics & Spinal Injuries at Himalayan Inst. of Medical Sciences, Dehradun, India.